SharePoint 2013 Video Tutorials
SharePoint 2013 brings a fresh new interface and lots of new and improved functionality. Watch the videos below to explore the changes and get ready for the new wave of SharePoint 2013 products and technologies.
View free SharePoint 2013 videos:
Subscribe
Subscribe
to view all the videos for SharePoint 2013 as well as all our 493 SharePoint Videos.
Bookmark this page. We'll keep adding more videos here as we make them.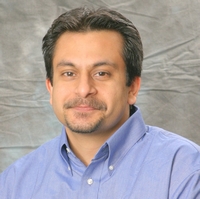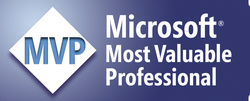 Content Author: Asif Rehmani
Jump start your learning on SharePoint 2013!
Enhanced eBook
SharePoint 2013
Level: Intermediate
Title
Abstract
Duration (mm:ss)
Installing SharePoint Server 2013
This video walks through the installation and initial configuration process of SharePoint 2013. We first start out by installing software prerequisites then move on to installing the server software. The configuration after the install creates a new SharePoint Server farm. We then start all the services and end up with our primary Web Application and Site Collection to start the collaboration process.
6:39
Walkthrough of SharePoint 2013 Team Site
This video explores the various components of a SharePoint 2013 Team Site's home page. We look at the navigation components, ways to create new Apps in the site, and the new Metro UI that's available everywhere now in SharePoint 2013.
5:38
Uploading documents to Documents library in SharePoint 2013
Uploading documents to a Documents library (App) in SharePoint 2013 is very intuitive. Just drag and drop the files directly on the web interface of the library. This video shows how that's done.
2:44
Changing the look and feel of a SharePoint 2013 Team Site
It is important for your Team Site to look and feel the way you want it to. There are many Theme templates that come out of the box in SharePoint 2013. You can use the templates as it is to apply to your site or you can further customize the template to give it your own look and feel including changing the background image for the site. This video shows how you can first customize and then implement a site's new look and feel by just using the browser.
2:41
Exploring Apps in SharePoint 2013
Apps provide all types of functionality in SharePoint 2013. Document libraries, lists, and other custom functionality are all referred to as Apps. This video shows how you can explore what Apps are currently available. It also shows how you can easily add new Apps
2:38
Managing Quick Launch navigation in SharePoint 2013 team site
The Quick Launch navigation provides a quick and easy way for users to navigate to items in the site. This video shows the different ways you can customize the items in the Quick Launch and also discusses some best practices around using the Quick Launch
2:55
Changing the site logo, title and description of SharePoint 2013 Team Site
Learn how to change the logo, title and description of a SharePoint 2013 team site. The logo can be uploaded directly from your computer or it can be taken from an existing location on your site. Watch the video to find out the various options and best practices for this process.
2:35
Exploring Site Actions for a SharePoint 2013 Team Site
Site Actions menu provides the Site Owner with many different options for the site. This video goes in detail to discuss what each of the Site Action menu options does.
3:40
Moving documents within and across libraries
SharePoint 2013 web interface allows for direct movement of documents within and across document libraries. However, there are some limitations. Watch this video to see what you can and cannot do when dragging and dropping documents from root to folder, folder to folder and even across libraries.
5:43
Security access requests process in SharePoint 2013
Access request is submitted when a user does not have access to a site. This process has been revamped in SharePoint 2013 so that the user can track their request and the site owner managing the requests has one place to manage all the requests. This video demonstrates how the process works.
3:55
Document Callout menu in SharePoint 2013
The document callout menu shows the preview of the document as well as many other properties to manage the document. This video shows how you can best utilize this functionality.
4:30
SharePoint Search within a Site Collection
SharePoint Search in SharePoint 2013 is an extremely powerful functionality that lets a user search for and then narrow down on the exact information they are looking for. This video shows you how search behaves inside a SharePoint Site Collection.
6:21
SharePoint Designer 2013 Workflow Enhancements
This video shows off some of the enhancements in SharePoint Designer 2013 Workflows such as Stages, Copy/Paste and Visual Designer.
7:29
Use Geolocation column to show map view within lists or libraries
In SharePoint 2013, there is a built in functionality to show maps directly within a list or library using the Geolocation site column. Watch how you can use that column to show geo location (map) data easily within any list or library.
3:59
Show pre-configured data on pages using Search Results web part
The Search Results web part in SharePoint 2013 is an extremely powerful and customizable web part. You can use the query builder to define exactly which property and which keyword filter should be used to show a certain Result Source. This video shows an example of setting up the Result Source and using the Search Results web part to show a pre-configured data result set.
4:29
Managing Documents in My Site
Creating, uploading and sharing documents through the document library in My Sites is super easy in SharePoint 2013. This video demonstrates how a user can manage her documents through My Sites quickly and easily.
6:37
Community sites in SharePoint 2013
SharePoint 2013 brings with it a way to hold a forum like discussion complete with all the bells and whistles. This is accomplished using the new Community Site template. This video walks you through a sample community site and shows how you can take advantage of this functionality in SharePoint 2013.
8:15
Pull info from a Blog's RSS feed using SharePoint Designer 2013 Workflow
This video dives deep in SharePoint Designer 2013 Workflow capabilities. It pulls entries from a blog's RSS feed and pushes it to a SharePoint list on the site. It accomplishes this using a combination of Looping, Web Service call, Dictionary and many other workflow activities.
22:00
Creating an Access 2013 Web App
Access 2013 web apps can be created and hosted directly in a SharePoint 2013 site. The advantage of Access web apps are to share an Access based application directly with users of a SharePoint site. This facilitates rapid application development. One thing to be aware of: Each Access web app created hosts its content in SQL server with its own new database
6:23
Display important links graphically using Promoted Links web part
Promoted Links web part is new in SharePoint 2013. It's part of the Team Site functionality. Use this web part to highlight links on your page much like the Live Tiles look on Windows 8 and Windows Phone systems
7:21
Creating a SharePoint 2013 testing environment – Part 1 – Setting up Windows 2008 properties
The video series demonstrates how to setup a SharePoint 2013 environment on a machine for testing, demonstration, prototyping or no-code development purposes. The steps are loosely based on the guide from Critical Path Training VM setup guide. In this video, we install service pack 1 and setup some Windows 2008 properties from Server Manager.
3:41
Creating a SharePoint 2013 testing environment – Part 2 – Installing SQL Server 2012
The video series demonstrates how to setup a SharePoint 2013 environment on a machine for testing, demonstration, prototyping or no-code development purposes. The steps are loosely based on the guide from Critical Path Training VM setup guide. In this video, we install SQL Server 2012 with all needed configuration
4:14
Creating a SharePoint 2013 testing environment – Part 3 – Installing AdventureWorks sample database
The video series demonstrates how to setup a SharePoint 2013 environment on a machine for testing, demonstration, prototyping or no-code development purposes. The steps are loosely based on the guide from Critical Path Training VM setup guide. In this video, we install the AdventureWorks database in SQL Server 2012
3:07
Creating a SharePoint 2013 testing environment – Part 4 – Setting up service accounts in Active Directory
The video series demonstrates how to setup a SharePoint 2013 environment on a machine for testing, demonstration, prototyping or no-code development purposes. The steps are loosely based on the guide from Critical Path Training VM setup guide. In this video, we setup the service accounts, needed by SharePoint, in Active Directory.
2:24
Creating a SharePoint 2013 testing environment – Part 5 – Installing and configuring SharePoint Server 2013
The video series demonstrates how to setup a SharePoint 2013 environment on a machine for testing, demonstration, prototyping or no-code development purposes. The steps are loosely based on the guide from Critical Path Training VM setup guide. In this video, we install and configure SharePoint Server 2013.
6:51
Creating a SharePoint 2013 testing environment – Part 6 – Configuring DNS for hosting SharePoint sites and Apps
The video series demonstrates how to setup a SharePoint 2013 environment on a machine for testing, demonstration, prototyping or no-code development purposes. The steps are loosely based on the guide from Critical Path Training VM setup guide. In this video, we configure DNS so all SharePoint based requests are sent to our domain
1:37
Creating a SharePoint 2013 testing environment – Part 7 – Creating a Site Collection
The video series demonstrates how to setup a SharePoint 2013 environment on a machine for testing, demonstration, prototyping or no-code development purposes. The steps are loosely based on the guide from Critical Path Training VM setup guide. In this video, we create the root site collection
1:51
Creating a SharePoint 2013 testing environment – Part 8 – Configure SharePoint for hosting Apps
The video series demonstrates how to setup a SharePoint 2013 environment on a machine for testing, demonstration, prototyping or no-code development purposes. The steps are loosely based on the guide from Critical Path Training VM setup guide. In this video, we configure SharePoint 2013 for hosting Apps.
4:41
Creating a SharePoint 2013 testing environment – Part 9 – Setting up MySite Host for hosting personal sites
The video series demonstrates how to setup a SharePoint 2013 environment on a machine for testing, demonstration, prototyping or no-code development purposes. The steps are loosely based on the guide from Critical Path Training VM setup guide. In this video, we setup the MySite host application for hosting MySites.
5:57
Creating a SharePoint 2013 testing environment – Part 10 – Install and configure Workflow Manager
The video series demonstrates how to setup a SharePoint 2013 environment on a machine for testing, demonstration, prototyping or no-code development purposes. The steps are loosely based on the guide from Critical Path Training VM setup guide. In this video, we install and configure the Workflow Manager to enable SharePoint 2013 Workflows functionality.
5:48
Use Microsoft Word to populate metadata in SharePoint columns
Microsoft Word is shipped with a functionality called Quick Parts. This functionality can be used to take data from the Word document and push it (promote it) as information in SharePoint document library columns. Metadata information is then used to filter and sort data and also to create various views of it. This functionality works in Word 2010 / SharePoint 2010 and beyond.
8:03
Import users into SharePoint User Profile data from Active Directory
The SharePoint user profile service can be connected to the domain Active Directory (AD) so it can import all the domain users and their profiles from there. You want to do this so SharePoint can recognize the users performing various actions in SharePoint farms such as working with documents, list items, starting workflows etc. The sync is only one way and takes the information from AD to push to SharePoint user profile database
3:34
Visualize your Excel data in SharePoint using Power View
Create live and interactive charts, graphs and other visual elements for your users using Excel 2013 Power View. This Power View can then be published to a SharePoint site for sharing the visual elements with site members.
6:39